Labrador Retriever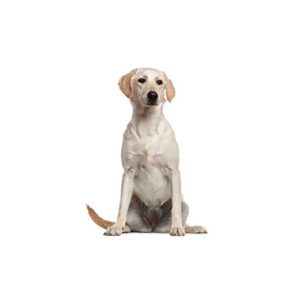 The gentle, intelligent and family-friendly Labrador Retriever from Canada continues to be the most popular breed in the United States, according to AKC registration statistics. This versatile hunting breed comes in three colors yellow, black and chocolate and because of his aptitude to please his master, they excel as guide dogs for the blind, as part of search-and-rescue teams or in narcotics detection with law enforcement.
History
Labrador Retrievers, originally from Newfoundland, were initially used in work alongside fishermen, helping to pull in nets and catch fish that escaped from fishing lines. After being crossed with Setters, Spaniels and other Retrievers, the Labrador Retriever honed its skills as a true retriever. They have a stable temperament suitable for a variety of activities beyond hunting.
Temperament
An ideal sporting and family dog, the Labrador Retriever thrives as part of an active family or as a trusted hunting companion. A double-coated breed which sheds seasonally, regular grooming keeps his coat at its water-resistant best. Because of his even temperament and trainability, millions of Americans own a Labrador Retriever as a pet. The Labrador Retriever is fantastic with children and other dogs. They are extremely intelligent and therefore housebreak very easily. The lab trains best with positive reinforcement. You should train with treats for the most effectiveness. Petland carries many different types of soft treats for both puppies and adults. You need to make sure everyone in your household knows how to follow up with the correct training techniques.
Sporting Group; AKC recognized in 1917.
Average size: from 55 to 75 pounds
Outgoing and devoted companions; Water dog
Environment
Apartment is ok.
Low activity indoors.
Loves a large yard.
Exercise
Daily moderate exercise.
Loves to play and train.
Grooming
Easy care.
Regular brushing.
Average shedding.
VIEW AVAILABLE PUPPIES